Public speaking: Let's find your story
People often ask me about my speaker coaching process. They want to know how I get such memorable performances out of my speakers. I don't wave a magic wand. I'm looking for what I call the nugget: the core of that person's story that makes them light up. It's a deeply personal and intuitive process. It's also a single, big idea.
The story and big idea are unique to each client.
Check out the big ideas of my speakers in their videos. Do their stories speak to you?
Speaker coaching: TED-style talks
Speaker coaching is a partnership.  We determine the destination together.
I coach CEOs, VIPs, and TED-style speakers—from artists to scientists—to create engaging and memorable presentations. We'll map out your talk, one step at a time, using my Experienceology process and expertise as a TEDx coach. Since I work remotely, I can work with English speakers anywhere in the world.
TED-style conference management
Stephanie manages TED-style tracks for major conferences and can coach any or all speakers for corporate TEDx events. Services provided can include speaker vetting, creating a storyline for the event with the optimal speaker flow, speaker on-boarding, coaching and rehearsals, liaison with your A/V staff or vendor, remote and live speaker rehearsals, VIP speaker coordination, video editing curation, and input on: stage design, green room amenities and placement, and hair and makeup staffing and communication.
Speakers find their sweet spot with Stephanie's expert and intuitive guidance—from topic development and speech writing to choosing when and how to use media. Stephanie coordinates with your A/V staff or vendor to provide seamless support for stage design, livestreaming video, lighting, and other production elements.
While most conference coordination and coaching is done remotely, her calm, experienced presence in person at event rehearsals reduces speaker anxiety and helps all her speakers shine.
It happens to everyone:  speech anxiety.
We've all been there.  Sweaty palms, rapid heart rate, and that feeling that you've forgotten everything.
Learn how Stephanie Weaver shares her unique toolkit to reduce public speaking anxiety. She helps guide anxious clients back to balance and self-confidence using tools like mindfulness meditation and positive visualization.
Stephanie Weaver creates great experiences with speakers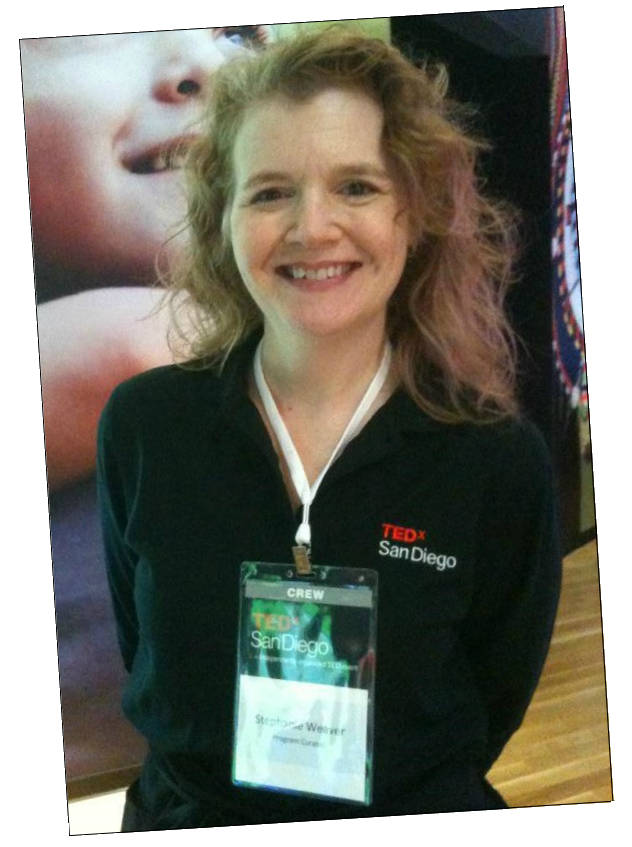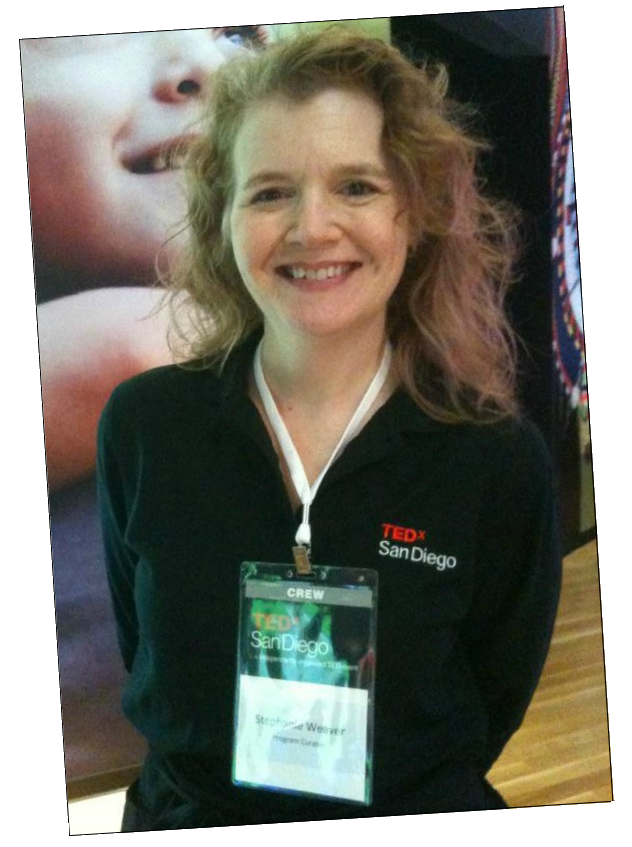 Stephanie wrote the book on creating great experiences while working in the museum field.
In 2011, she began blending her experience developing museum exhibitions into coaching for TED-style talks.
Today, she trains professors, scientists, VIPs, CEOs, and TEDx speakers to create engaging and memorable presentations based on her processes and experience as a TEDx coach.
Stephanie manages conference tracks and speakers to find their sweet spot—from topic development and speech writing to graphics, live video and stage production, and speaker anxiety management.
When the spotlight's on you, her experience makes the difference.
Release fear. Find your story. Shine brightly with Stephanie Weaver.